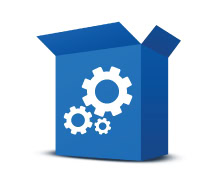 The franchise decision can be a lucrative option for business owners looking to expand efficiently and own a business without having to manage every single entity personally. With the ability to recruit other business owners who will manage each location, you can focus on scaling your business and making strategic decisions to continue growth in the long term. Profit provides possibilities. Shouldn't you be able to see your money without going location to location or relying on weekly emails from franchisees?
We look to share with you stories of successful franchises that have automated their financial management and gained a deeper visibility into money coming from multiple locations, and provide other insights into the franchise accounting software selection process.
Franchise Accounting Software Success Stories
Two separate success stories. One company in need of improved software to meet their growth, the other looking for a single solution to replace disparate accounting and financial management systems.
Fitness Club Franchise Slims Down Demands on IT and Beefs Up ROI
With 15 separate business entities, Fitness Formula Clubs (FFC) needed a flexible financial management system to support its quickly-growing business and:
Streamline and improve reporting overall, and eliminate the need to export data to Excel.
Maximize ROI and minimize demands on a small IT team.
FFC, in need of an improved solution for its franchise, chose Intacct Financial Management. Now, FFC is able to cost-effectively manage credit card transactions, easily create monthly reports, and manage employee expenses.
Specifically, FFC is now able to streamline financial processes and improve financial controls across 15 business entities, easily create custom reports that provide greater insight into the business, and maximize ROI and keep costs low without increasing IT staff support.
Click here to view the full Fitness Formula Clubs Case Study
Logistics Franchise Ships up to Improved Visibility and Agility
Navis Logistics Network, a national packaging and shipping franchisor, operated warehouses and retail outlets on disparate accounting and ERP systems, which slowed responsiveness to market changes, impeded cost-saving efforts, and drained resources from core business operations. The company wanted to standardize financial operations across its network to respond more quickly to market changes and save costs. Navis also needed to:
Gain better visibility into the financials and operations of all franchises
Gather data on aggregate shipments across its network to gain volume discounts from freight carriers
Get a consolidated, real-time view of its franchise network
Needing to minimize the complexities that came with disparity, Navis Logistics Network chose Intacct, and can now react to sales changes, manage key metrics, and manage royalties for all franchisees.
Even more, Navis can see the latest financial data from any location on-demand; seamlessly integrate financial management with day-by-day operations; and stabilize cash flow by streamlining business processes and reducing costs.
Download the entire Navis Logistics Network Case Study here.
Multi-Entity Software for the Multi-Entity Business
Manage the finances of your entire franchise business, while at the same time making it easy for each franchise or entity to function as an autonomous unit. Intacct gives you a full view of your entire business, as well as your individual franchises or locations, allowing you to
Easily analyze and evaluate operational and financial information
View consolidated and local key performance metrics
Improve cash flow management and revenue forecasting with real-time visibility into current inflows, outflows, and revenue streams
In the coming weeks, we will continue to share more franchise success stories, deeper insight into the franchising process, and a look into the secure and reliable option that franchises across the nation trust.  Contact us when you're ready to make the move.
Related Resources: