Media and Publishing Solutions
Altruas helps you keep pace with increasing customer demands while managing reduced revenues from traditional sources.
Manage profit margins with diligence and constant attention
Media and publishing companies are facing an increasingly challenging business environment. While customers/subscribers demand new delivery and content channels, media companies are facing the headwinds of delivering these added services when, simultaneously, addressing declining revenues from traditional advertising and subscription sources.
Making Timely, Informed Descisions
Often the difference between project-based profit or loss is having real-time, accurate and easily accessible data to make wise and informed decisions.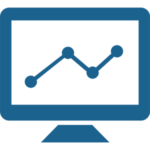 Leveraging DASHBOARDS & STREAMLINing PROCESSES
Time is money and, by saving time, profit margins can be protected even further.
STAYING CONNECTED WITH CUSTOMERS
Managing customer relationships is essential and media and publishing companies can track the performance of their sales reps, measure successes of publications, editions and issues, and identify customer service priorities.
View the entire business across multiple dimensions including: publications, editions and issues, projects.
Today, more than ever, publishers must manage profit margins with increased diligence and constant attention. Media and publishing companies that rely on inflexible accounting and financial systems may struggle to adjust to modern ways of running a business.
Media Financial Management Solutions
Here are just a few examples of time saving efficiencies from which media and publishing companies can benefit:
Role-based, self-service dashboards that serve up real-time insights on demand.
Employees working on projects can benefit from:

Improved timesheet entry
Streamlined multi-level approvals
Direct access to project-based data

Simplified workflows which accelerate project set up dramatically.
Accounts payable processing time can be cut significantly.
Reducing month end close from days to hours.
MEDIA CRM SOLUTIONS
With a cloud-based system, all team members have access to critical information about customers plus benefit from:
Contact Management
Notifications
Call Back lists
Proposal templates
Calendar & Event syncing
Talk to Altruas to learn how media and publishing companies can gain access and visibility to essential, decision-making data that could mean the difference between profit, loss, or even survival. We can help increase your agility to quickly adapt to today's market realities.