We guide organizations through the complexities of growth and scaling.
Our collaborative model integrates an experienced team with your leaders to create opportunity while removing obstacles. 
By utilizing strategic techniques such as PPC, SEO, content marketing, social media marketing, advertising, we will lead you to find opportunities that help scale your business…
As your business grows, your needs in financial software change as well. At Altruas, we offer multiple ERP and financial software services to help you get the most out of your investment…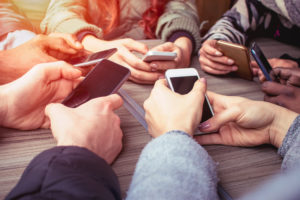 At Altruas, we offer multiple value added CRM services to help you maximize your CRM investments…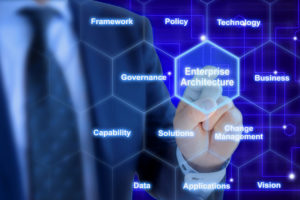 Our enterprise architecture practice encompasses four domains: Business Architecture (products, stakeholders, organizational structure, and initiatives), Technology (applications, data, infrastructure), Solutions Roadmap, and Governance…
Altruas is technology agnostic, and we have resources with a variety of skill sets to help your organization in developing a custom solution that is your business' secret sauce…
Working with Altruas over the past year has been seamless and insightful. Even while their team supported our company's Technology group, my team was able to leverage their expertise to support our Sales & Marketing initiatives. It felt like they were a part of our team, a partner, versus a vendor.
Altruas is an excellent asset to work with any team. They bring multi-faceted thinking to the table, and help parse solutions based on strong analytics. They are also timely and crisp in response, even during non-working hours, helping to prevent any delivery delays.
Altruas sent me a demo and I said, "If Sage Intacct does what I'm seeing in this demo, this is what I want."
Visibility is where we've recognized the biggest gains from switching to Sage Intacct—its drill down capabilities are like night and day compared with Dynamics, and we love Sage Intacct's permissions-based dashboards. I save days of report preparation each month, because we've created helpful self-service dashboards where our executives, client services team, and department heads can find relevant, timely business insight on demand.
Altruas delivers results that not only support our organization, but further fuels our trust in their team.
Partnering with Altruas provides the strategic insights and tactical execution needed for a growing technology company. Altruas supported our Marketing, Human Capital, and Technology teams with their solid expertise and effective solutions. It made a world of a difference for our digital marketing and technical needs to be met by a single partner.
Our interview blog series discussing current trends and challenges in ERP and CRM. We're interviewing Doug Roberts, one of the...
Read More
FOLLOW US ON SOCIAL MEDIA