Financial Services Solutions
Altruas helps you achieve smarter wealth, asset, and risk management in minutes, not hours, while meeting client expectations and deadlines.
Most Registered Investment Advisors (RIAs), Wealth Managers and Insurance Offices are multi-entity in nature, managing multiple funds that span multiple asset classes, often including Real Estate. It is challenging managing these multiple variables to maintain status as a "trusted advisor."
Don't spend countless days on tedious and error-prone financial reporting, preparing statements, budgets, analyses, and compliance filings for each of your funds. Get real-time consolidations with intercompany eliminations.
Dimensions provide a whole new perspective on your business with an entirely new way to track and report on financial and operational data, while simplifying your chart of accounts. Gain quick access to the insights that speed decision-making and help drive growth for your business.
Use the latest compliance strategies and auditing techniques and minimize your compliance risk exposure. Leverage best-in-class auditing of intercompany transactions with detailed transaction logs and an integrated "collaborative compliance" environment.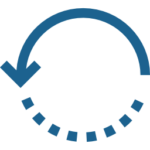 Rest assured that mission critical data is backed up by world-class data centers offering redundant uninterruptible power supplies, parallel redundant generators, and redundant network components. Know that privacy, availability, integrity, and security are built into the system.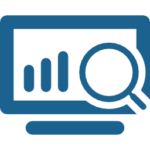 Gain immediate access to the right data and information across many complex entity structures to make smarter decisions. Become increasingly data-driven and transition away from outdated quarterly reporting to continuous consolidation and real-time reporting.
Easily increase assets under management and expand your portfolio of funds and operating companies—without adding staff, installing more software, or creating extra work. You can share charts of accounts, payments, receivables, and check cutting for all your operating companies.
Integrate data from different systems to provide clients with timely information and insight.
FINANCIAL SERVICES FINANCIAL MANAGEMENT SOLUTIONS
Collaborative decision-making is part of a successful financial management relationship. Integrated data across holding companies and operating companies helps to inform wise actions. Cloud-based ERP platforms provide:
Continuous consolidation – where time can be reduced from 10's of hours to minutes
Shared dimensional chart of accounts – that reduce the number of entries from 10,000+ to 100's and where a new entity can be added in minutes.
Dashboard analytics that instantly share access within and across entities and track key metrics – AUM, fair-market-value
Collaborative compliance featuring front-to-back office collaborative audit trail
FINANCIAL SERVICES CUSTOMER MANAGEMENT SOLUTIONS
Wealth and risk management clients' expectations continue to grow rapidly. Advancements in data analytics and artificial intelligence are transforming how advisors and agents understand and engage with their clients. CRM systems enable comprehensive client insight as they capture data from multiple systems and facilitate work and communication across teams or departments. And, in today's world – it must be real-time access to client's:
Financial accounts
Goals
Prior transactions and interactions
Having ready access to actionable data that is tightly integrated with ERP help to provide level of service expected by today's clients.
Talk to Altruas to learn how financial services firms can leverage technology to facilitate trusted advisor relationships.