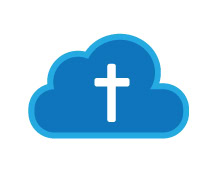 Take your church to the cloud. Cloud Computing, that is.  Many churches have already taken on at least one cloud application—Financial, Fundraising and Tithing, Live Streaming, and more—and can gain even more when they understand, embrace, and welcome into their hearts the power of Intacct Cloud Financial Management.
Faith-Focused Financials
A recent survey by Intacct looks to share the true benefits of the cloud for faith-based organizations large and small.  Did you know:
80% of Churches use at least one cloud technology?
72% of large churches that use the cloud have seen an increase in giving.
Learn more about the effectiveness of cloud computing in small and large churches by reading the following infographic from Intacct.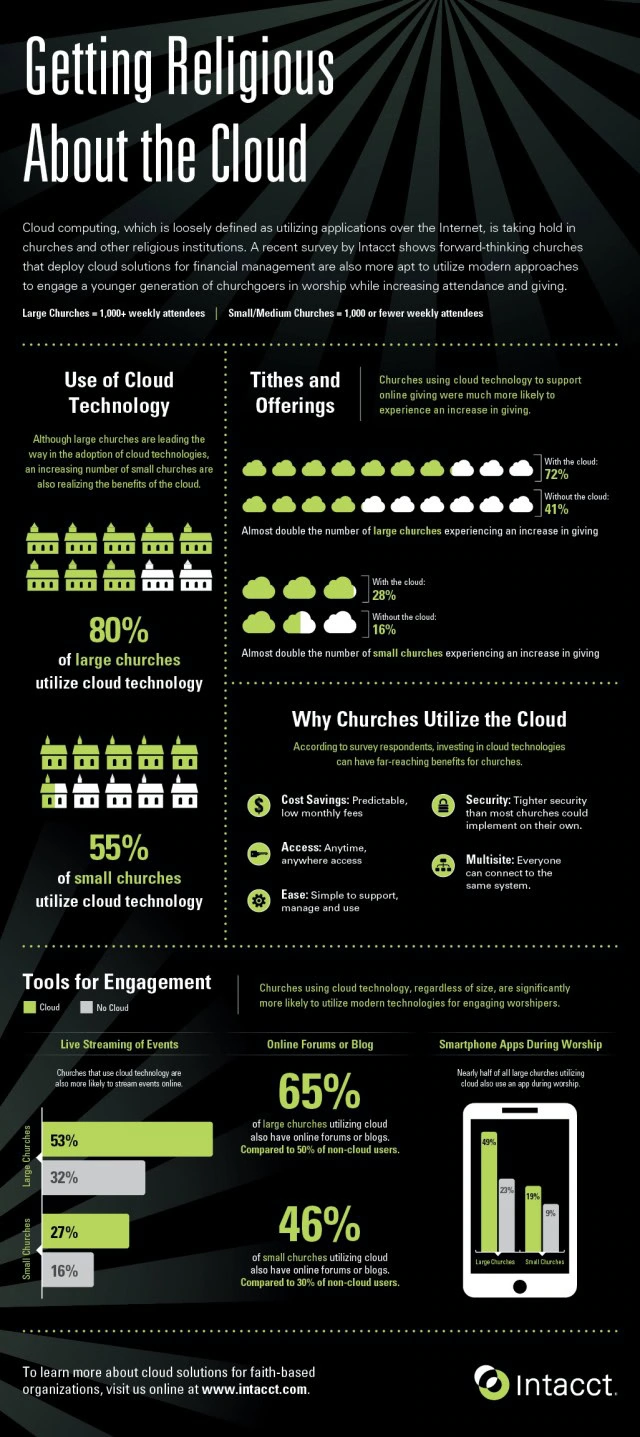 Converting Church Financials to Cloud Computing
Looking for more information on taking your church financials to the cloud?  Intacct, the financial platform that thousands of faith-based organizations trust, can help you to improve your reporting and accounting effectiveness.  Just look at these Intacct Case Studies, Webcasts and Whitepapers:
Ready to Ascend to Cloud Accounting for Churches?
Optimize your financials, maximize your revenues, and give back to your community.  Through Value-Added Resellers (VARs) like Altruas, Intacct is able to continue providing services that improve the impact of churches to their communities.  
Ready to make the move to cloud accounting? Get started by contacting us for more information.