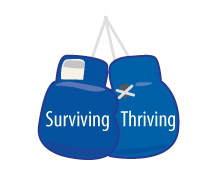 It's a scary fact, but some cloud applications do not meet the needs of growing businesses.  Be it a compliance issue, a security issue, or even poor planning that leaves a cloud provider declaring bankruptcy; there can be issues for which your business must be prepared before signing a Service-Level Agreement.
We don't look to scare you from cloud computing.  We look to help your business find the right cloud solution prepare a successful migration to meet growth.  Here are four examples of things you need to keep in mind before moving to the cloud, part of the crawl stage of our crawl, walk, run guide.
Cloud Provider Declares Bankruptcy: What's Next?
Late last year, a cloud storage company called Nirvanix shut down and gave customers only a few weeks to move data to a different provider. According to Charles King, an IT analyst, this meant companies with terabytes or even petabytes of data in the cloud had to act quickly. In the case of Nirvanix, one client noted that, due to the company's download bandwidth limitations, it would need 27 days, in a best-case scenario, to recover all data.
This is a rare occurrence, so don't live in fear that your cloud provider is going under; but at a minimum, be prepared.
What You Can Do to Prepare: It's always a good option to prepare for this exact situation.  Many good companies offer Recovery as a Service, Disaster Recovery as a Service, or Backup Assistance for this exact situation.  No matter what, it's always good to have a good plan with one of these, a financially stable cloud company.
Are Your Network Engineers Ready?
Before attempting to use cloud applications to run your business, you might want to check with your network engineers first.
John Eisele, the vice president of business development at The DDC Group , a business process outsourcing company, tells the story of a major networking snafu. A preexisting condition related to router configurations at a customer location became exacerbated once the company started using cloud apps. Slow, sometimes broken connections were the main problem, though there were some issues using a virtual network with an external VPN. Fortunately, the network engineers and WAN experts ran diagnostic tests. The culprit? Outdated router configurations.
What You Can Do to Prepare: Legitimately, this company almost lost faith due to an outdated router configuration. The cloud is there to speed up your business and make life easier.  Don't let something as trivial as an outdated configuration scare you off.
Make Sure the Company is Prepared for Disaster
Disaster recovery is far more than just having a good backup. There has to be a more thorough way to get a system back online. This can include restoring data, applications, server access, user accounts and much more.
Code Spaces, a company that let developers host their code on a cloud server, learned this the hard way. Last month, the company announced that its Amazon Web Services account had been breached. The hack wasn't just a way to change passwords and block access, either. Code Spaces found that its Apache Subversion repositories and Elastic Block Store volumes had been deleted.
It gets worse: The Company posted a message on its site saying that it wouldn't be able to rebound from the attack and would be closing its doors. A spokesperson for Amazon told CIO.com the breach had nothing to do with the AWS services and that companies must follow the AWS security precautions .
What You Can Do to Prepare: Due Diligence and Data Redundancy.  Code Spaces got hit hard.  As a host for codes, hundreds of thousands of hours was lost because the company took few steps to back up data.  Consider and request that your cloud provider utilizes the backup administrator's rule of 3-2-1, which requires three copies of any piece of data, on two different media with one offsite.
Cherish Compliance
Most companies know the cloud is a secure portal. In some cases, the disaster recovery techniques and backup processes are even more rigid than an on-premises approach. According to analyst Rob Enderle, though, that's not quite the whole picture.
Enderle tells the story of two engineers at an enterprise-level pharmaceutical company who were tasked with analyzing the results of a drug trial that required an investment in hardware and software. The IT contacts told the engineers the budget would be around $100,000 and would take nine months to deploy. They decided not to wait. After finding a cloud provider and spending about $3,600 using their own credit cards, they rented the resources and finished the work. Then an executive found out.
"The engineers were terminated the following day for the massive violation of security policy," Enderle says. "There was no way to determine where the data resided after the work was done but, generally, it was believed to be in Eastern Europe."
What You Can Do to Prepare: Pretty simple case of patience and planning. The idea that the engineers had was good from a financial standpoint, but sometimes the cheapest option isn't the best—especially in medicine.  Know the value of certifications and compliance.
Thanks to InfoWorld for Sharing "4 Cloud Horror Stories and How to Survive them"
Altruas wants to help you make the right cloud decisions.  As a Value-Added Reseller of Industry Leading Cloud Financial Management software Intacct, we value your data.  We hope this improves your knowledge of data security and will help you make the correct cloud decision.  Contact us for more information choosing secure and stable Financial Management Software Intacct.
Still have questions? Contact us.
Altruas is a full-service technology consulting firm focused on providing mid-market and enterprise customers with technology solutions that accelerate their business. We focus on industry leading cloud, ERP and CRM solution implementation and integration. Our strong business acumen and technology capabilities allow us to create long-term relationships with our clients.