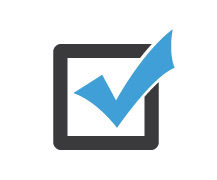 For the third year, the Cloud Accounting Institute has released its Cloud Accounting Benchmark Study, covering the best practices and trends in cloud accounting. Combining insight and survey results, the study drew responses from financial professionals in the United States, asking respondents about preferences and experiences with cloud accounting.
The survey attempts to understand the current challenges and experiences of cloud solution adopters, and focuses on current and intended cloud solution usage, benefits, concerns, expectations, and integration.
The findings and analysis presented in this report provide a valuable perspective on the practices, outlooks, and trends for cloud-based financial and accounting solutions. Specifically, the survey found these key highlights:
Choosing the right solution/implementation partner ranks #1: When asked about their top ten decision criteria for selecting a new cloud solution, respondents indicated that level of support provided by the partner was their top factor.
Cloud is mainstream and maturing: Cloud solution adoption is holding steady at 73 percent of all respondents reporting usage in 2014.
Current systems are not suitable for optimizing business processes: Respondents reported that their current finance systems were poor at optimizing business processes and reducing process inefficiencies.
Wasted effort represents a major drawback of current systems: Respondents' finance teams spend as much as 70 percent of their time on manual efforts or sub-optimal use of time due to shortcomings of their current systems.
Integration lags adoption: Integration of cloud accounting solutions remains a challenge, with more than two-thirds of respondents reporting that 50 percent or less of their finance systems are currently integrated.
Cost reduction is the top business driver: Reducing costs tops the lists of expected benefits of cloud accounting solutions while security continues to be the top concern.
Download the Full Report
The Cloud Accounting Institute has shared this with us, and we would like to share with you. To get the full report, learning the full insight surrounding the survey, please fill out your information below.
[contact-form-7 id="1823″ title="Whitepaper – Cloud Benchmark Study_copy"]